the dance performance Via Kanana by Via Katlehong / Gregory Maqoma premiered during the Dutch Festival Julidans 2018. The performance is African dance with a sombre message and a touch of hope.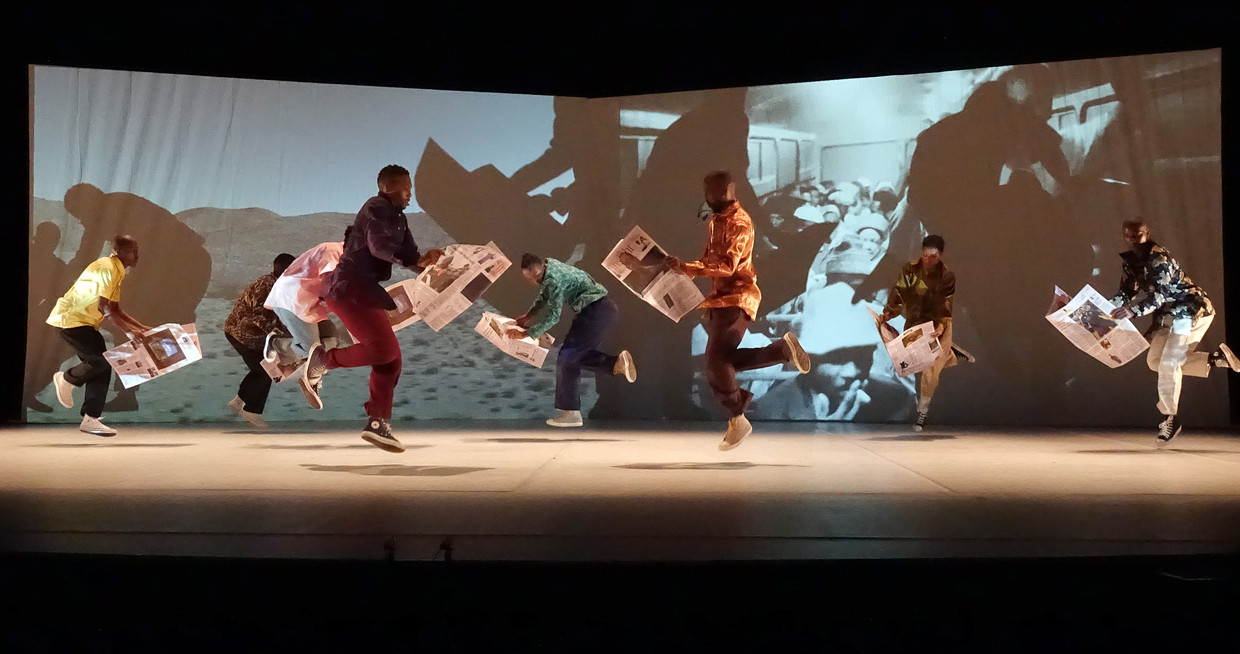 Soweto-born Gregory Vuyani Maqoma took up dance in the late 1980s as a refuge from the political tensions in the township, and quickly began excelling. He embarked on his formal dance training at Moving Into Dance Mophatong in 1990 where, in 2002, he would return to serve a five-year stint as associate artistic director.
Today, Maqoma is an internationally renowned dancer, choreographer, teacher, director and scriptwriter. He has also distinguished himself for his artistic collaborations, including working with British-based choreographer Akram Khan and the London Sinfonietta, as well as South African fashion designer David Tlale, singer-songwriter Simphiwe Dana and theatre maker Brett Bailey.
Still to be seen: march 2019 in Kerkrade, Breda, Groningen, The Hague, the Netherlands during Festival Explore.
 "Cion" another choreography by Gregory Maqoma will be part of the Holland Festival in June 2019.
Cion requiem of Ravel's Bolero

Gregory Maqoma; in this work, I am drawn to Zakes Mda's character "Toloki" the professional mourner from his beloved Ways of Dying as he further uncovers in his book Cion the story of the runaway slaves. In my interpretation, Toloki rediscovers death in a modern context, inspired by the universal events that lead to death, not as a natural phenomenon but by decisions of others over the other. We mourn the death by creating death. The universe of greed, power; religion has led us to be professional mourners who transform the horror of death and the pain of mourning into a narrative that questions what seems to be normalised and far more brutal in how we experience death and immigration. I am creating this work as a lament, a requiem required to awaken apart of us, the connection to the departed souls.
The first offering under the title "Requiem Request" was first presented at William Kentridge's The Centre for the Less Good Idea where the idea of interrogating the music of Ravel's Boléro using South African voices as a musical device to create a score.
read more on http://vuyani.co.za/vdt/gregory-maqoma/